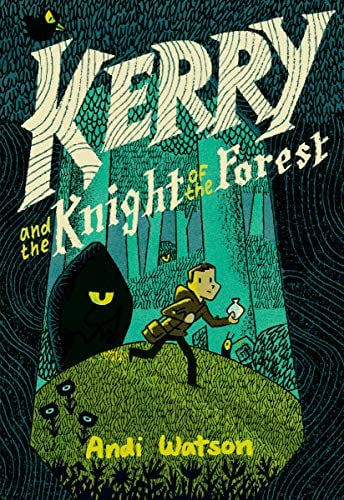 Kerry and the Knight of the Forest hardback
Kerry might be lost in this fantastical middle-grade graphic novel, but that doesn't mean he'll give up! With twists and turns at every part of this journey, Kerry's adventure is perfect for fans of Amulet and Mighty Jack.
Kerry needs to get home; his parents are sick. When a spirit in the forest lets him know of a shortcut, Kerry finds himself on a quest filled with magic, self-discovery, and new friends . . . who may or may not help him on his journey. Will he make it through the forest and get home in time to save his parents?
An adventure about fear, loss, and finding your own way, this enchanting story comes to life with a hero that every reader can relate to.
"A timeless and immersive fantasy." -Publishers Weekly, starred review
288 pages. Full colour. Signed and sketched in by the author.